Powerup Lawncare Products
---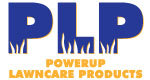 Powerup Lawn Care
Established in 1993, Powerup Lawncare Products is the whole goods division of Roy Gripske & Sons group of companies. PLP distribute the following brands through a national dealer network; Bushranger, Maruyama, Efco, Oleo-Mac, Craftsman, Stiga, Ryan, Hustler and BigDog. PLP is one of the largest independent distributors of outdoor power equipment in Australia.
---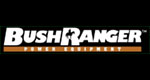 Bushranger
The principle of quality is reflected throughout our Bushranger product Range and is in the forefront of our minds in everything we do. Our products are rigorously tested here in Australia and we only source the best technology and quality from around the world. For more information please visit our web site.
---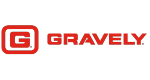 Gravely
Gravely mowers are built to withstand the hardest of jobs and the toughest Australian conditions. Helping you get the job done season after season and ergonomically designed to keep you comfortable kilometre after kilometre.
---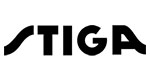 Stiga
Established in Sweden in 1934, STIGA has been innovating premium garden consumer products for more than 80 years. Stiga maintains high quality lawn tractors that excel in performance – all year round.
Their products continue to be in a class of their own providing superior quality and safety, with ergonomic and environmentally-friendly features. They are designed to provide the best solution to any challenging task with lots of power under the bonnet and first-class collecting ability so you can sit back and enjoy the ride.
---
Spartan ZTR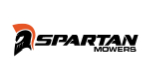 Spartan Mowers: a product dreamed, designed and engineered to be the best possible machine on the market. Spartan Mowers are taking the mowing industry to a new level. From commercial lawn equipment and stand on mowers to zero turn mowers for small and large yard applications, Spartan has the perfect model to meet your needs.
---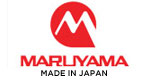 Maruyama
In 1895 the Maruyama brand was founded on quality and durability. Throughout the years Maruyama has become a world leading manufacturer of 2 cycle hand-held landscape equipment. This high quality Japanese brand brings durability and performance to the market. Their name is synonymous with commitment to the professional. PLP is proud to represent this outstanding brand. For all of the Maruyama range and more information, please visit our website.
---
Ariens Co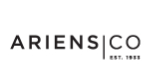 At the core of Ariens' vision is a quest to astound customers, which is why every product is passionately built to provide unsurpassed results and longevity.
Whether the challenge is a sprawling estate with acres of property or family cottage with decorative surfaces and rustic wood burning fireplace, Ariens is proud to provide an exceptional line-up of zero-turn mowers engineered to make your home beautiful for generations. For outdoor equipment to make you yard beautiful, the solution is simple- turn to Ariens, a heritage of craftsmanship and innovation trusted for over 80 years.